The Mind & Body Consortium offers counseling and mental health services to the Dover, DE, Milford, DE and Middletown, DE areas. Our clinicians have over 100 combined years of experience in helping our clients improve their lives.
About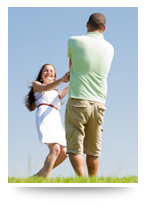 The Mind and Body Consortium was established out of a passion to deliver premium professional mental health services to children and families in Delaware. Our goal is to improve social conditions by offering quality treatment and therapy to a broad based population seeking psycho-education, self fulfillment, self-actualization, life coaching, individualized counseling, couples/marriage and family counseling. We provide a range of psychiatric and psychological services to effectively meet the needs and enhance the quality of life of those within our communities who seek individual or family therapeutic intervention.
Our Awards
Services
Our Friendly Staff
Psychiatrists
---
Meriam Chua, M.D.
David Kalkstein, M.D.
Psychiatric Nurse
Practitioners/Clinical Nurse Practitioners
---
Carrie Brannock, A.P.N- N.P.
Ihuoma Chuks, A.P.N- N.P.
Millicent McMullen, A.P.N- N.P.
Grace Rishell, A.P.N- N.P.
Psychologists and Licensed Therapists
---
Barbara Blevins, L.C.S.W.
Dana Brenna, L.C.S.W.
Diana Cohen, L.C.S.W.
Jennifer Costello, L.P.C.M.H.
Jennifer Dombroski, L.C.S.W.
Chris Faulkner, L.P.C.M.H / C.A.D.C
Candice Fifer, L.C.S.W.
Ada Gonzalez, L.M.F.T.
Joan Karron, L.C.S.W.
Melinda King, L.P.C.M.H./C.A.D.C.
Anna McLaughlin, L.C.S.W.
Ellie Perkins, L.P.C.M.H.
Jessica Fritzges-White, Ph.D.
Psychologists and Licensed Therapists
---
Lynn Banks, L.C.S.W.
Nicholas Brush, L.C.S.W.
Victoria Downes, L.P.C.M.H.
Tamara Walker-Gladney, Ph.D.
Michelle Johnston, L.P.C.M.H.
Michelle Manuszak, L.P.C.M.H.
Wayne Meluney, L.P.C.M.H.
Herma Scott, L.C.S.W.
Deborah Street, L.C.S.W.
Kristin Stonesifer, L.C.S.W.
Leah Sullivan, L.C.S.W.
Dee Ann Widder, L.C.S.W.
Sarah Wolfe, L.C.S.W.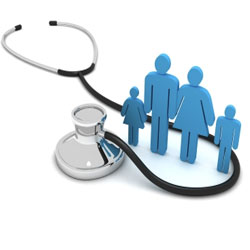 We Participate with the following insurance companies:
AETNA | AMERIHEALTH | BLUE CROSS / BLUE SHIELD | CIGNA | CORESOURCE | DELAWARE PHYSICIANS CARE | DIAMOND STATE PARTNERS | ENI | MAGELLAN | MEDICARE
TRICARE | UNISON | UNITED HEALTHCARE | VICTIMS COMPENSATION & MANY OTHERS